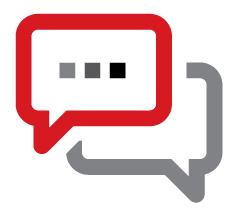 The Local Journalism Initiative
The Canada-info.ca website is a showcase of the community journalism done in previously underserved communities across the country by journalists hired as part of the Local Journalism Initiative (LJI).
The LJI was launched by the Community Radio Fund of Canada (CRFC) in 2020 to increase the production of local civic news by community and campus radio stations and type B Indigenous radio stations serving areas where local news is poor or simply unavailable.
The project is funded by the Government of Canada. The LJI's objective is to increase community radio stations' capacity to produce and broadcast local news to help keep their communities informed. The selected projects rolled out in early 2020 and will continue until March 31, 2021.
Select radio stations received up to $50,000 to hire a journalist, a freelance journalist or in some cases, a number of freelance journalists.